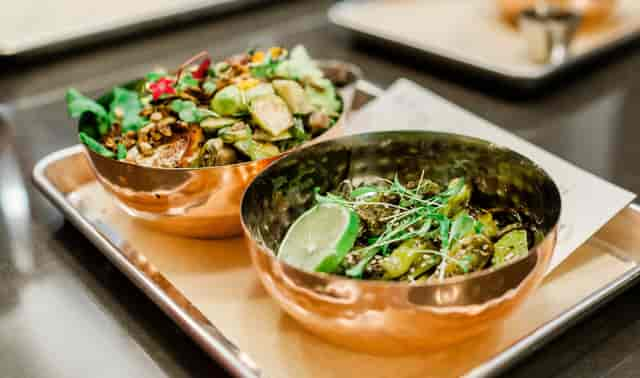 The Brass Bowl
Kitchen & Juicery
Welcome to The Brass Bowl Kitchen & Juicery
We use farm to table ingredients, line caught sustainable sourced seafood, and all natural flavors and spices for the entirety of our menu! The Brass Bowl serves customizable bowls, delicious soups & salads, & mouth-watering sandwiches. Visit us on the ever-growing 600 Block of Downtown St. Petersburg, FL.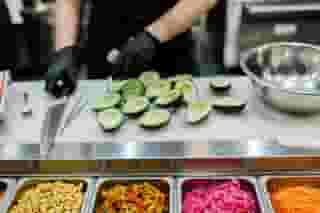 Gluten Free & Vegan Options
With 2 completely separate kitchens, our culinary team has designated one of our kitchens to be entirely gluten free, eliminating cross-contamination. In addition to our gluten free menu, we also offer vegan options!
Let's Get Social
Follow Us @BrassBowlStPete
What Customers are Saying
"A healthy heart this is the second time I've been there and ordered the same thing. Love the Vitality Bowl. The smoked salmon is delicious as well as the sauteed superfood vegetables. The staff is friendly and very customer service oriented. I will go back many more times."
"So freaking delicious! I stopped in before a meeting for a quick dinner and so glad I did! This is good eating without the guilt! Service was great - I didn't catch her name but she helped me find my way to the right counter to order as well as showed me their juice and kombucha selections. I ordered the Chakra bowl. HUGE bowl. I couldn't finish it. But it was beautiful and flavorful - had a nice kick to it. Chicken was not dry - thank you! Loved the variety of vegetables in my bowl. The hummus was good too."
St. Petersburg
656 Central Ave., St.
St. Petersburg, FL 33701

Hours
Monday - Sunday:
11:00 am - 8:00 pm